Sign up for your demo today.
Everything you need
to tame the modern cloud
---
Dynatrace is built for cloud-based applications and microservices architectures as these highly dynamic application environments require a new approach to monitoring. Dynatrace provides CIOs and their teams with full operational insights out-of-the-box throughout the entire technology stack. All relevant metrics, environment changes, and application deployments are shown in real-time.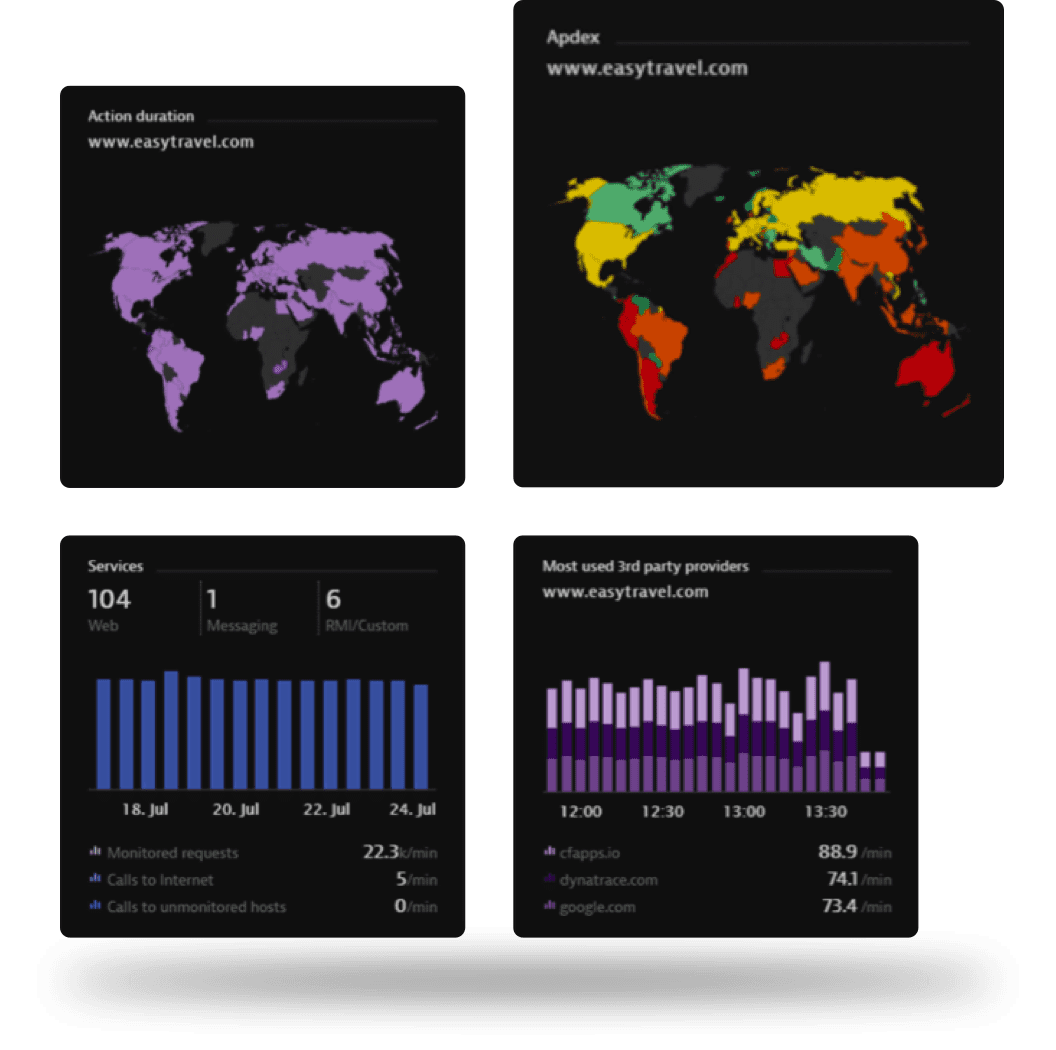 Still not sure? Contact
us and we'll help you.
---